Crown and Nestlé collaborate for limited-edition coffee cans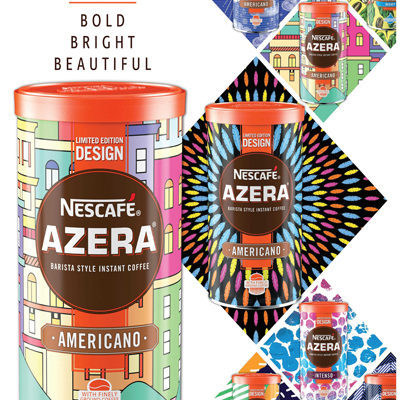 For the third consecutive year, Nestlé, maker of the Nescafé Azera coffee brand, has teamed up with Crown Aerosols & Speciality Packaging Europe, for the launch of a series of limited-edition tins.
Created in collaboration with graphic design students from the University for the Creative Arts (UCA), UK, who were asked to focus on the "positivity" theme in the design of each unique can.
There are nine winning designs for the brand's ranges of instant coffee, with the tenth and eleventh design focused on Nestlé Professional's coffee range.
Metal is the preferred material for designers as it can be infinitely recycled with no degradation in quality or performance.
The new tins hit retail shelves across the UK in July 2017.